Meet the Team Spotlight: Dawn Hoffman
Who Is Wanashaker?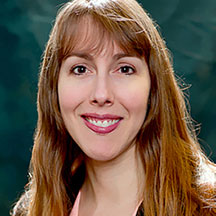 Dawn Hoffman, VP of Digital Marketing
Tell us a little about yourself.
I was born and raised in Montgomery County, PA, and have lived in the area most of my life. Being an American Revolutionary history enthusiast, it really is a great place to be! I am on the board of the Paoli Battlefield Preservation Fund and attend historical lectures and events on a regular basis. I am also an animal lover, and have 4 very spoiled cats (and some very well-fed outdoor critters as well).
How did you get into digital marketing?
It was a bit of a journey, but a logical progression. I first earned a BFA from Kutztown University with a focus in photography and a minor in professional writing. I started my career as a graphic designer, but soon realized I wanted to do more. I made the decision to return to Kutztown as a full-time student to earn my MBA while still working full-time, and after graduation, I moved into marketing, which is a great field for someone who is interested in learning something new every day. I enjoy the challenges digital marketing brings, and the fact it is an ever-changing field that allows me to continue to grow in my career.
When did you join the Wanashaker team?
I was contacted by our co-founder Kathi Ewen in late July 2018 about the opportunity with Wanashaker, and after speaking with her about the company's focus, I realized it aligned with my focus as well. Her enthusiasm about helping small businesses grow matched my own, and it seemed like a natural fit. After speaking with the rest of the team, I knew Wanashaker was something I wanted to be a part of, and we made my addition to the team official in the beginning of August.
What do you like most about working at Wanashaker?
I get to work with a great group of talented women every day while helping entrepreneurs and business owners grow their companies. That right there could be enough, but the fact we truly do become an extension of our clients' teams and are able to see the positive effect of our work and celebrate along with them in their successes is the most rewarding aspect of working at Wanashaker.
What's your favorite aspect of digital marketing?
I love the fact digital marketing allows me to use both my left and right brain on a daily basis. It keeps both sides of me – the creative and the analytical – engaged at all times, while helping others reach their goals.
What is something about you that might surprise people?
I'm sure there's a lot that might surprise people!  But I guess one thing would be my sensitive palate. It has been suggested I might be a super-taster, which might be why I don't like celery, alcohol, coffee, or the dreaded cilantro. (I used to think celery was the worst food on earth, until I finally figured out why I sometimes like Mexican food, and sometimes not. Now cilantro might be tied with celery as "foods" I'd be happy to never taste again!)
If you could travel anywhere in the world, where would you go?
Right now my interest lies in South America. Hiking the Inca Trail in Peru and seeing Machu Picchu would be amazing!
If your life were a movie, who would you want to score it?
That's a tough one. Someone who could keep a good beat. I'm going with Sean Paul. At least I would know it was something I could dance to!
What is your favorite quote?
"Life begins at the end of your comfort zone." – Neale Donald Walsch. It reminds me that you can't reach your goals and experience life fully unless you keep moving through things that, at first, could make you uncomfortable.