Meet the Team Spotlight: Krista Becker
Who Is Wanashaker?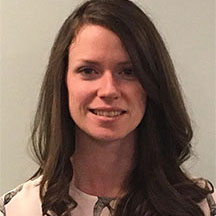 Tell us a little about yourself.
I have lived in Bucks County, PA for my whole life, with a quick 2-year stint in West Palm Beach, FL to start my college adventure. But I quickly learned that not only is my skin incapable of tanning (I burn or I am pale, there is no in between), but I missed the changing of seasons and hustle and bustle of northeast life. My husband, son and pup are true suburbanites and when we aren't running around to sports practices or going on a Target run or spending time with family – you will probably find me baking.
How did you get into digital marketing?
When I was in college, digital marketing was really just coming to be (I am aging myself, I know!). I graduated with a degree in Advertising with a concentration in copywriting but ended up getting a job in media planning. All of our clients were really focused on traditional advertising (print, out-of-home, broadcast) so that is where I have my foundation but I knew that the growing digital scene was where I wanted to be. So I took the leap into a digital-only role a few years out of college and haven't looked back. I started out in display, but moved into paid search, social marketing and reporting/analytics quickly after. I have seen so much growth and change in the digital industry and that is one of the reasons why I love it so much because there is always something new to learn.
When did you join the Wanashaker team?
I am a recent addition to the team, having joined the group in late July of 2018. Co-founder Kathryn Ewen reached out earlier in the summer of this year and we had some really great conversations. It seemed like a natural fit and I have been ramping up with the team ever since.
What do you like most about working at Wanashaker?
Because we work with small businesses and start-ups, we really get engrained in what our clients are doing from a more granular perspective day-to-day. We don't just typically help with one aspect of their marketing, but really take a more holistic approach to see where we can best help expand what they are doing to truly impact their business goals. We have to be a bit more nimble which allows us to get creative and be collaborative within our team of talented ladies as well as directly with our clients.
What's your favorite aspect of digital marketing?
It's so hard to pick a favorite! On one hand, I really like digging into data and metrics to figure out what is working and why. As well as finding new ways to share the info, because I know not everyone is a numbers person like me. But I also really enjoy investigating a new opportunity and helping a client 'test' it out. There is always something new to discover in the digital marketing space and what is so wonderful about this channel is that any business (small or large) can really take advantage of cool platforms and offerings to help achieve their goals.
What is something about you that might surprise people?
While I do a lot of baking in my spare time now, I actually never really baked anything until I was engaged to my husband. It was the running joke in my family that I could make toast and that was it!
If you could travel anywhere in the world, where would you go?
It's a tie between Hawaii (to see a volcano) and Italy (I love all Italian food)!
If your life were a movie, who would you want to score it?
This is going to sound weird, but it is completely influenced by my son – Danny Elfman. He did the soundtracks for Nightmare Before Christmas and Mr. Peabody & Sherman and we listen to those on repeat in my house.
What is your favorite quote?
'I always like to look on the optimistic side of life, but I am realistic enough to know that life is a complex matter' – Walt Disney